What is Alpine IQ?
Alpine IQ empowers highly regulated industries by providing customer-focused technology to help retailers and brands resolve growth challenges and generate revenue. The company provides customers with the industry's most extensive suite of tools to protect, segment, and promote all in-store and online operations.
What is Seed?
Profitable dispensaries use Seed to power their TV menus, interactive tablets, and self service ordering. Our software gives dispensaries more power to connect customers to products they'll love, promote deals and events, showcase current inventory, and drive customer behavior toward featured brands.
Use Seed with Alpine IQ to Satisfy Dispensary Shoppers
Omni channel messaging
The Alpine IQ omni channel messaging marketing suite allows you to build audiences, run multi-channel campaigns, and attribute conversions across your entire tech stack. Ensure message delivery with our waterfall messaging system. And target users with push notifications, text, email, and direct mailers. Plus, sync customer segments in real time to 3rd-party marketing/data platforms.
Custom mobile app development / management
Our fully branded native and web mobile apps delight customers with a customizable experience. Our apps are a seamless way for interaction without risking app store audits.
Brands platform
Brands and their retail partners can work together to achieve shared objectives. Our cutting-edge software solutions drive market dominance by drawing on our experience and expertise in regulated industries to help our customers make an impact.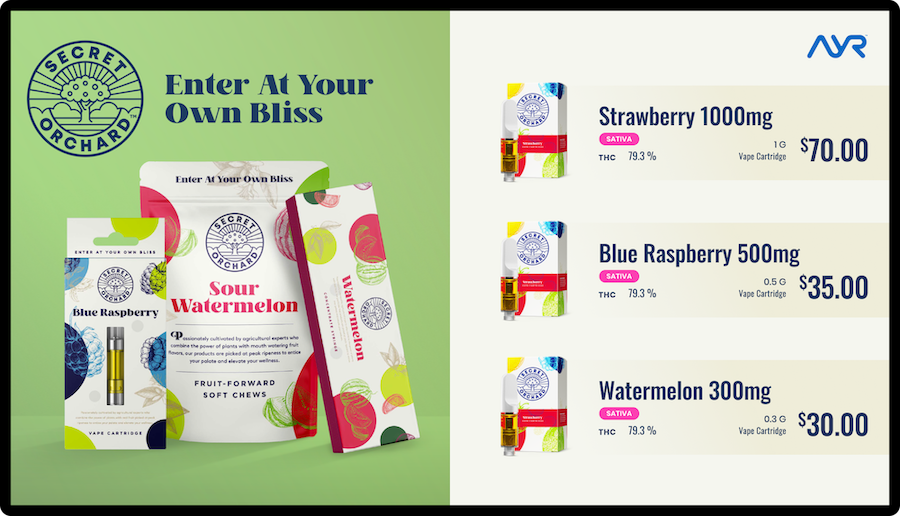 Ready to achieve your retail goals with Seed?
Schedule a demo to discuss how our digital signage can make you more competitive.