What is BLAZE?
BLAZE offers industry-leading cannabis software designed by cannabis insiders. Our suite provides a robust solution for cannabis cultivators, distributors, dispensaries and delivery services. From farm to dispensary, we make running a cannabis business easier. Increase sales, boost customer retention, and improve service quality overnight.
What is Seed?
Seed is an in-store digital signage application that gives dispensaries the power to connect customers to products they'll love. Seed customer-facing screens help increase retail profits, speed up transactions, decrease wait times, and influence behavior. Modern, innovative dispensary brands trust Seed for all in-store digital needs.
Use Seed with BLAZE to Increase Dispensary Profits
BLAZE Retail for Dispensaries
Designed for budtenders, drivers and front desk personnel, sign up and check out members using the best cannabis POS software.
BLAZEPay
Fully integrated payment platform that increases average cart sizes, eliminates manual entry errors and allows for budtender tipping all while ensuring the merchant gets paid on time, all the time.
BLAZE Insights
BLAZE Insights Standard puts powerful reporting and analytics in one easy-to-use dashboard available to all BLAZE users. BLAZE-powered cannabis retailers can weaponize data to give them a competitive edge.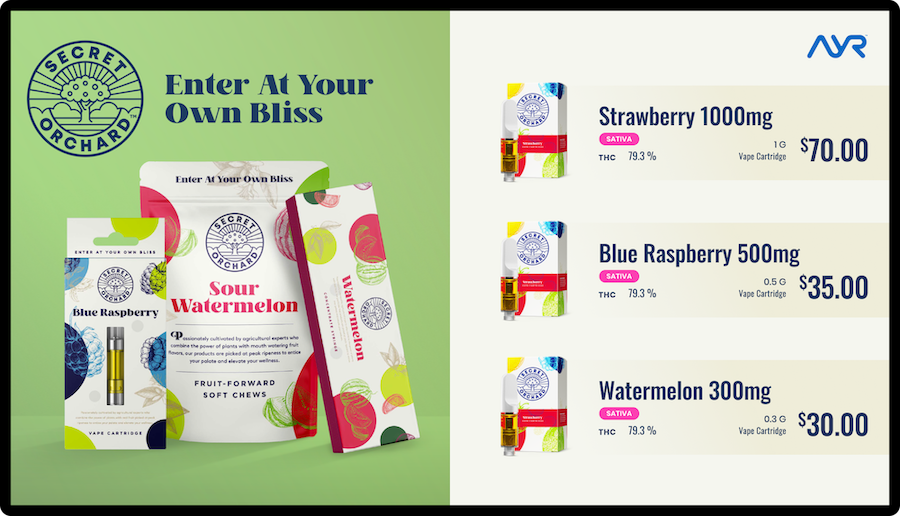 Ready to achieve your retail goals with Seed?
Schedule a demo to discuss how our digital signage can make you more competitive.