What is Flourish?
Flourish is a leading cannabis seed to sale platform built for multi-license operators. Flourish empowers cultivators, extractors, manufacturers, distributors, and retailers to manage all inventory, purchasing, fulfillment, and operations in a unified, compliant manner.
What is Seed?
Profitable dispensaries use Seed to power their TV menus, interactive tablets, and self service ordering. Our software gives dispensaries more power influence customer behavior and spend by promoting deals and specials, featuring key brands, and educating customers on in-stock inventory.
Use Seed with Flourish to Cover the Full Seed to Sale Journey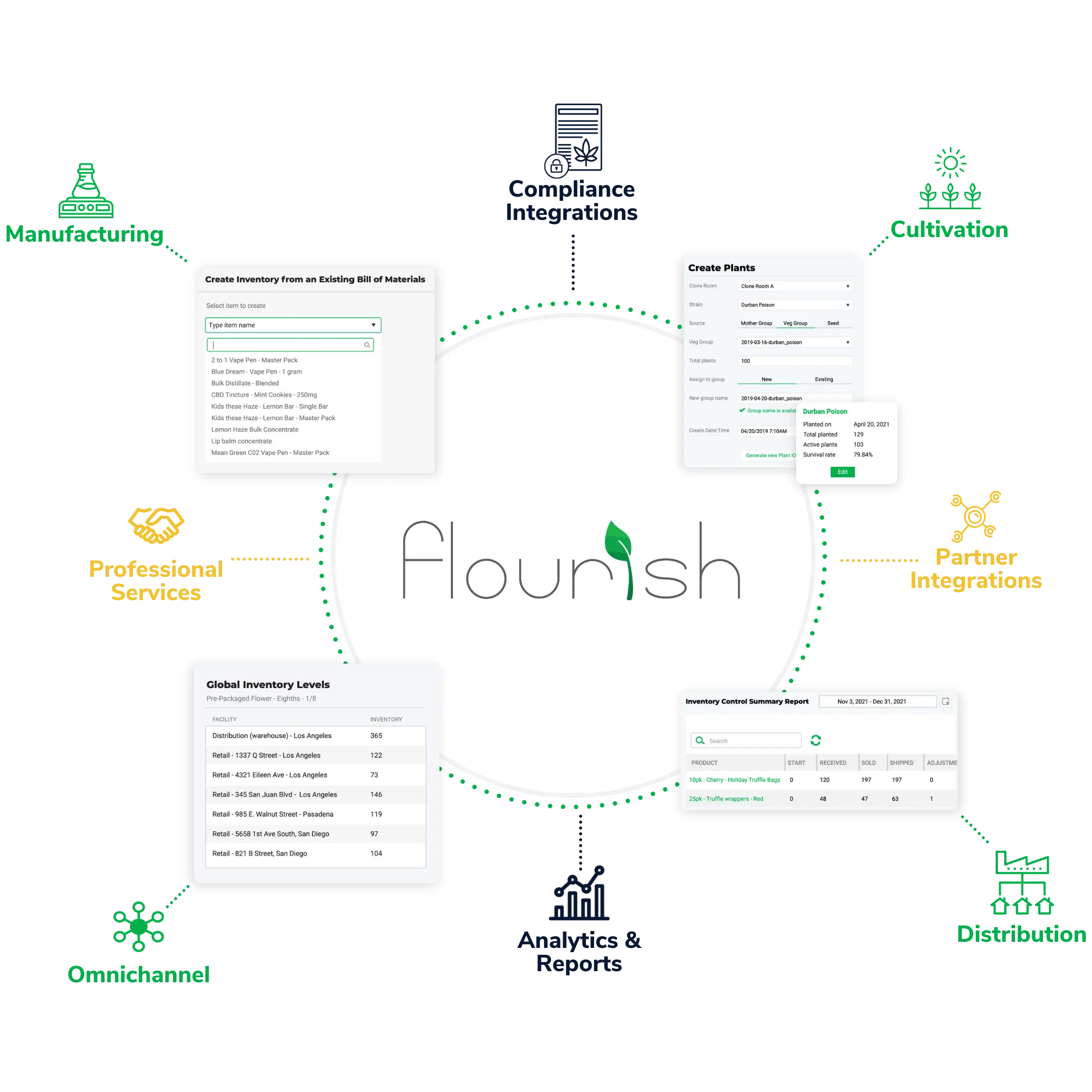 Reduce functional silos
Built for the cannabis industry, Flourish allows you to manage the core of your supply chain: Cultivation, manufacturing, distribution, and retail. This approach delivers organization-wide inventory, seed-to-sale COGS tracking, with real-time data. Flourish increases operational efficiency while speeding access to immediately data and analytics.
Connect your tech stack
Named by Benzinga as the "Best for ERP Scaling and API Integrations," Flourish built the best API in the industry to integration your preferred tech stack. With many leading industry-specific integrations — plus full API coverage in Zapier — Flourish is the backbone of your cannabis supply chain.
Compliance automation and reports
With an industry-leading automated integration to Metrc (and with Biotrack coming in Q2 2023), Flourish is built for nationwide deployment. Robust state medical compliance automation has delivered massive efficiencies with Florida's MMUR and PMP in Virginia. Finally, state-specific reporting lowers the burden on compliance reporting.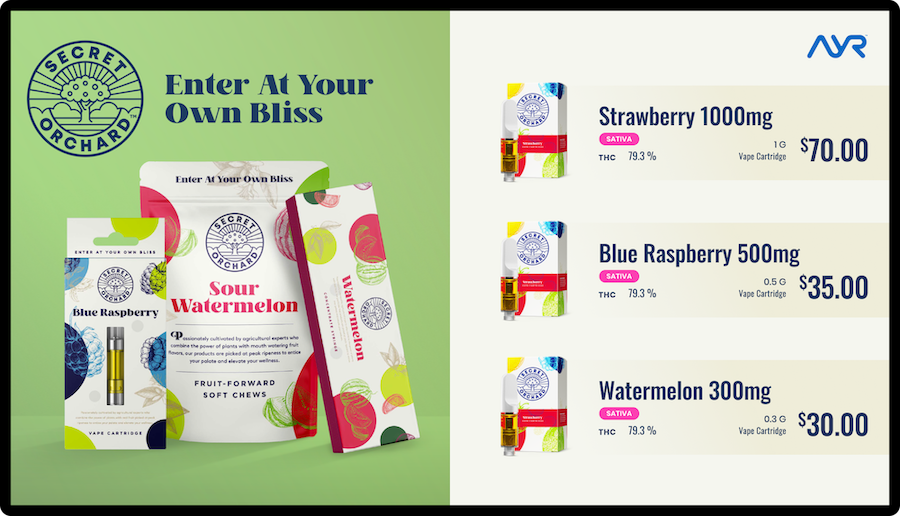 Ready to achieve your retail goals with Seed?
Schedule a demo to discuss how our digital signage can make you more competitive.