Integrate with Weave and Seed
Seamlessly sync Seed features with Weave POS software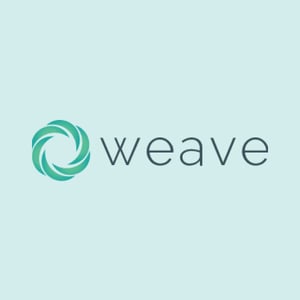 What is Weave?
WeaveIQ simplifies and modernizes cannabis operations, by designing software that flows naturally with how people move through their day. The WeaveIQ retail platform enhances all aspects of company performance – revenue growth, cost optimization, profitability, customer loyalty, and market share expansion.
What is Seed?
Profitable dispensaries use Seed to power TV menus, interactive tablets, and self service ordering. Our software allows dispensaries to connect customers to products they'll love, promote deals and events, and showcase current inventory. Done strategically, digital signage can increase throughput, cart sizes, and profit.
Use Seed with Weave to Increase Dispensary Profits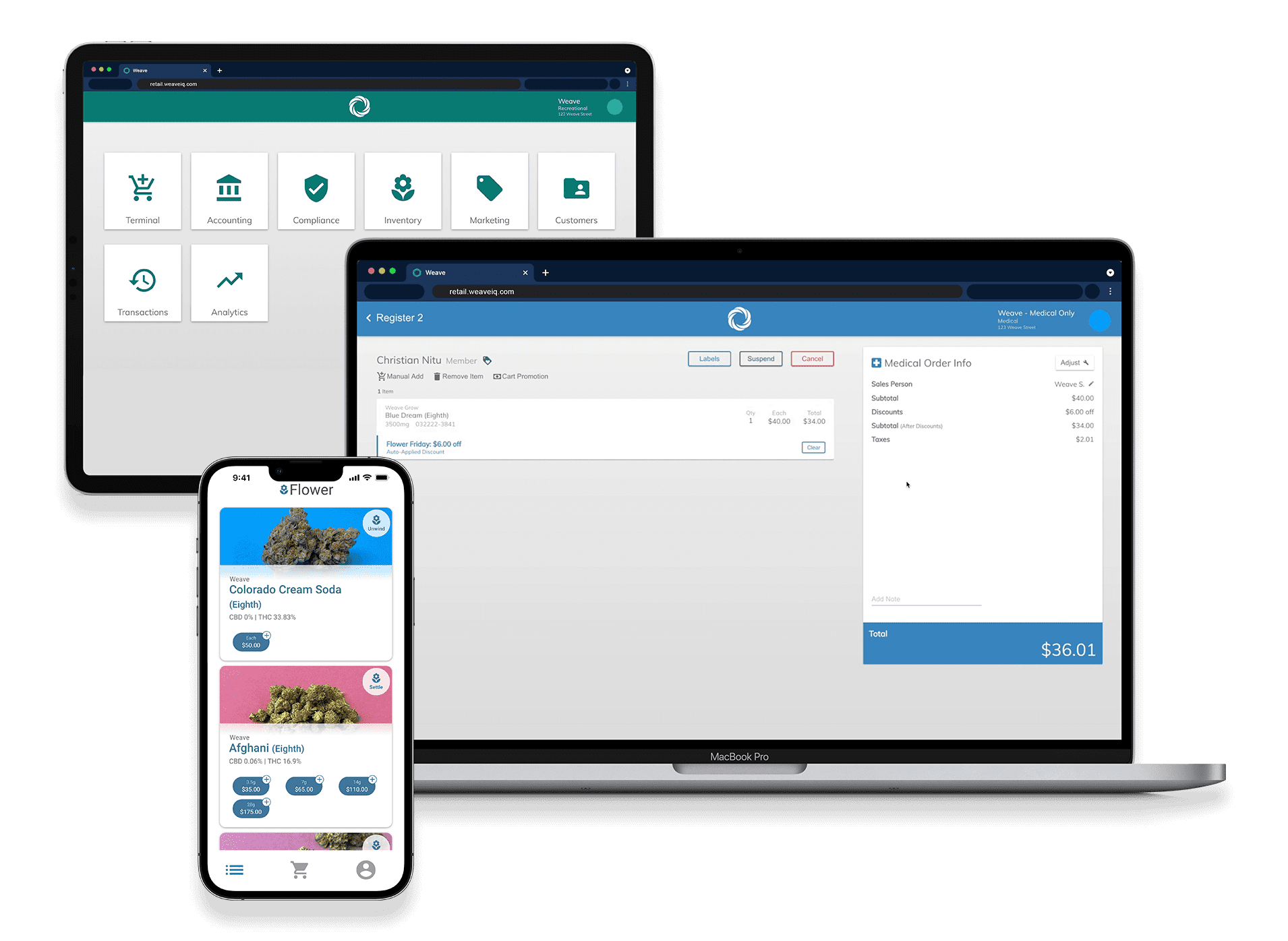 Simple and compliant sales
Weave is the most intuitive and reliable point of sale for cannabis businesses. Built on the Google Cloud infrastructure with 99.9% uptime, you can trust every transaction is correct. Get up to speed in minutes with our simple system and training tutorials and avoid spending hours training to complete a sale.
Seamless online ordering
Forget about swapping tabs and missing orders. Weave's online ordering is seamlessly integrated into our POS system and shares its intelligence including inventory, discounts, purchase limits, and taxes. The order appears directly in Weave and gives budtenders a simple order checklist right in the terminal.
Pre-configured analytics
The hardest part of analyzing data for insights is knowing what questions to ask. Weave's Analytics Platform is the best in the industry, based on extensive market research and delivered with pre-configured dashboards.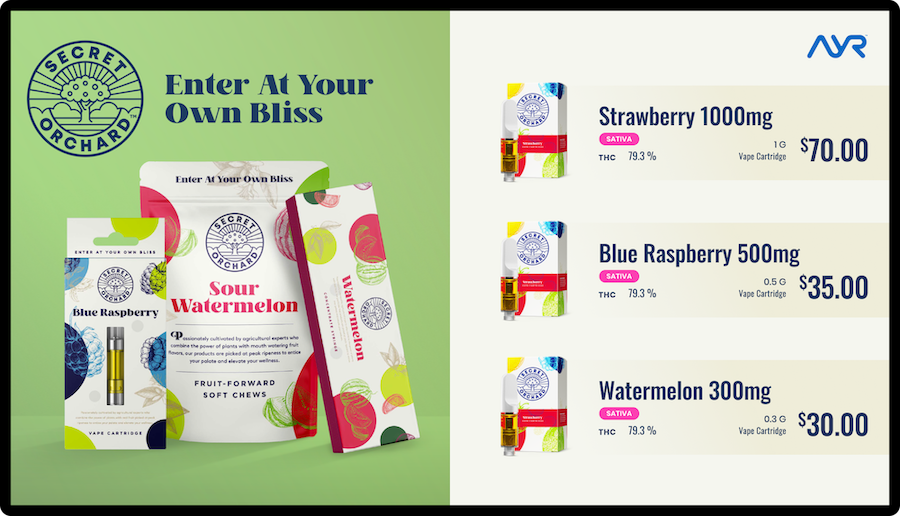 Ready to achieve your retail goals with Seed?
Schedule a demo to discuss how our digital signage can make you more competitive.