—

Current Locations
20+ Stores in MI and AZ
—
Seed Devices Active

100+ TV Screens
—
Seed Partner Since

July 2021
Headquartered in Michigan, JARS has 15 locations across the state along with four stores in Arizona, and an impressively strong brand identity.
We sat down on a hot July afternoon at the Mount Morris location, just outside of Flint, Michigan, to talk about JARS' success using digital signage from Seed Technology. The store – just off an exit on I-75 – was busy. On a Wednesday at 2 pm, patients and customers came and went non-stop.
Seeing inside, it made sense. JARS is a department store of cannabis, and they thoughtfully support and promote the products and brands they carry.
On this particular day, the stylish Howe — sporting purple hair, hand-me-down slacks from her dad, and a strategically-cropped JARS tee — sent me home with resin gummies from Kiva, tablets from 1906, and fast-acting gummies from Wana.
Beyond the sheer variety of products, JARS is noticeably about experience. The store is infused with edgy black/white themes and striking pops of color. Clean, modern, spacious, but cool and chill. Their focus on marketing, both their own brand and partner brands, is seamless but apparent.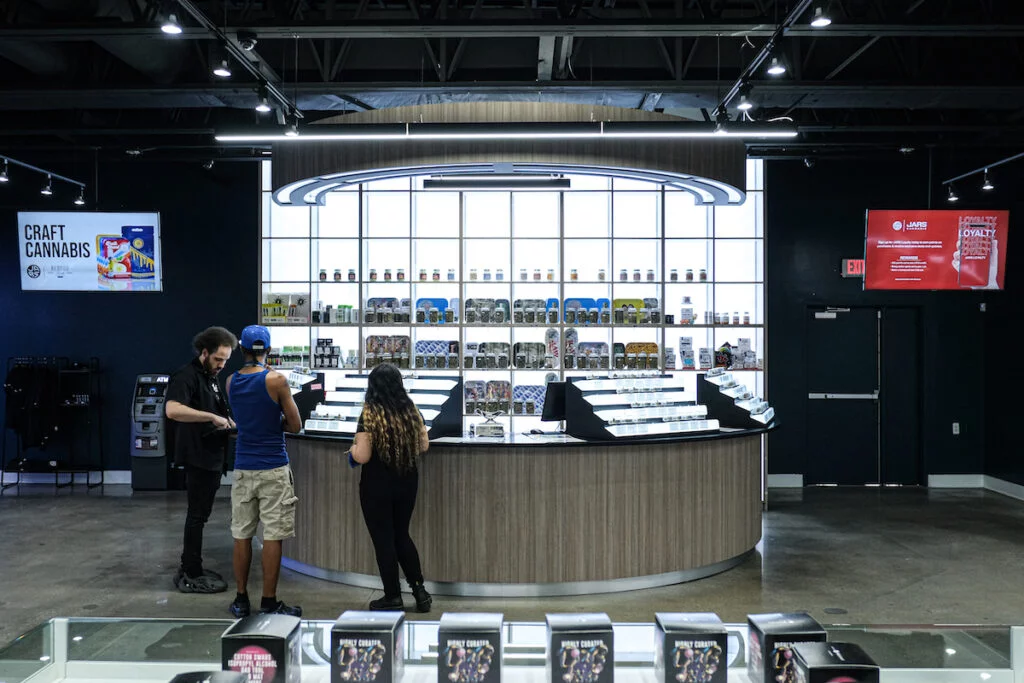 Seed provided for us what everybody else couldn't ... a way to access the stores simply, easily, and in real time to populate campaigns.

—


Katie Howe


Retail Marketing Manager, JARS Cannabis
Many people overlook how digital signage impacts brand awareness. But not Howe. She was steadfast in her belief that brand awareness is vital to creating loyal customers. Strategic use of TV screens, both in the waiting room and on the sales floor, allows Howe to put consistent messaging in front of JARS' customers.
Reaching Cannabis Consumers
Any cannabis marketer is well versed in the challenges. Howe spoke of how extremely limiting it is to directly reach consumers with the wordings, the products, and the brands she wants to promote.
Even sending text blasts and posting on social media is limited and censored. Howe explains she can't say 'cannabis,' 'vapes,' 'high,' etc. in external promotions so reaching consumers with clear, compelling messaging is difficult.
While Seed doesn't relieve the online challenges, it's taken JARS' in-store messaging to the next level. "People throw away paper, they throw away cards. Being able to see it beautiful in HD and changing … that peaks people's interest and without Seed we wouldn't be doing that," says Howe.
The single biggest impact of Seed is getting to have that direct cannabis voice in our consumers' face and within their reach.

—


Katie Howe


Retail Marketing Manager, JARS Cannabis
But it goes beyond just beautiful high-definition for Howe, "We can personalize it, we can make it however we want. Being able to reach our consumer with the direct cannabis language, with the direct promotions, that's invaluable."
Curious about what exactly JARS is playing on their TVs that gets their messaging to their customers? Here's a sped-up version of some of the media playing on this day: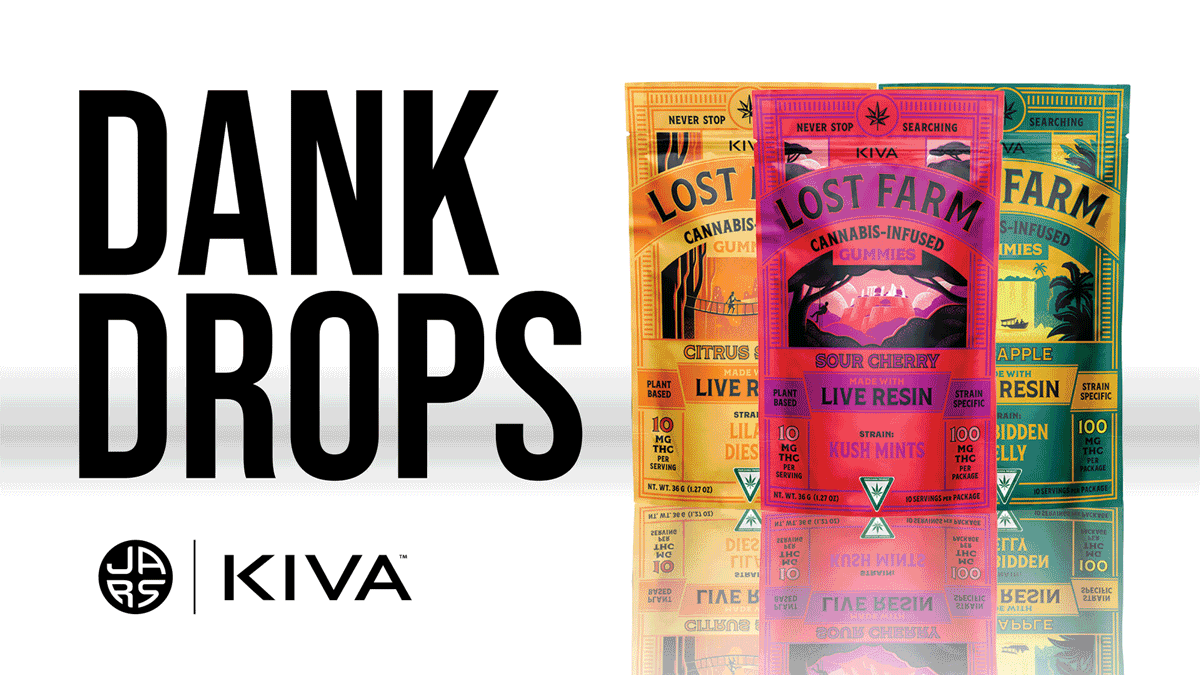 Promoting Partner Brands
JARS not only understands branding, they embody it. But where they outpace others is in strategic use of partner branding. We're talking about using in-store promotional channels, like TVs, as leverage. This could look many ways — from getting discounts on purchase orders to selling TV space as advertising.

Howe didn't elaborate on her specific model, but did speak to how she uses brand promos and assets differently: "Instead of having the same signage and verbiage as our competitors, we create our own graphics in-house. Our pricing is better. Our specials on these promotions and these brand launches are better. Yes, we're launching the same brand, but it will never be the same as the people next door because we're making sure it's special."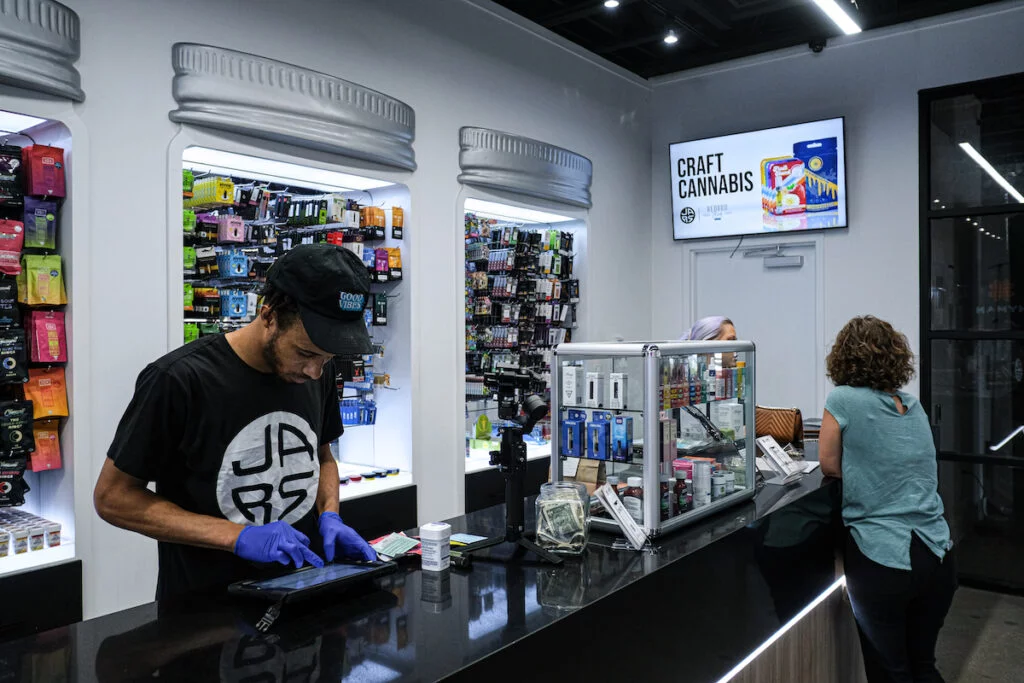 Partnerships are vital for the success of JARS. Whether cannabis brands or tech, Howe looks for partners where both organizations can learn from and grow with each other.
"There's a lot of factors that tie into why we chose Seed. In the most simple terms, it was that you provided what we wanted, which was to access all our stores in real time. But the biggest selling point for me personally, and it's one of the largest things that keeps me with Seed day in and day out, is the customer service. There's never been a moment of need or direction that Isaac hasn't been available. We're there for each other. And that's invaluable, especially when we're growing at this rate, we're learning along with you guys," said Howe.
Seed has helped us achieve our retail goals in a variety of ways. It absolutely makes us more competitive.

—


Katie Howe


Retail Marketing Manager, JARS Cannabis
Return on Investment
Seed has been live in JARS stores for over a year (starting in summer of 2021). What started as a one-store test quickly expanded into all locations.

The results were clear. And they were quick for Howe: "We had higher exposure on our campaigns. Customers were starting to ask about the content that was up. And it was also easy to update in real time. So we implemented it across all of our stores. It's now become a permanent concept that we implement every time we have new store openings. It's been a really successful year and we very heavily rely on it for promotion. I don't know what we were doing before."
To prove out ROI (or the value that signage brought compared to the cost of having the software), Howe looked at metrics from stores prior to versus after using Seed. But she also trusted the stories she was hearing from store staff. Word of mouth increased. Customers engaged with the content on the screens. They asked questions. And then they bought the products.

And budtenders verify this. During our conversation, Nicholas Mack, activation specialist and former budtender at JARS, chimed in to share his experience using TV signage as a sales aid. He'd point to content on the screens during conversations. But more often than not, customers would see a promo in the waiting room and ask about it once they hit the sales floor. "It's a key point to starting a conversation," he said.

Howe summed up the value by saying: "The ROI is very measurable. It's not just the data and the increase in our campaign revenue, our customer experience is improving, which is more tips for our budtenders and better revenue income."


Thank you Katie & the JARS team!
My JARS "Weed Bag" loaded with goodies, a camera full of images, and enough quotes to fill a book, we all hugged and went our separate ways. I left in awe of Howe and the team at JARS, the professionalism, sophistication, and clear sense of who they are and where they're going. But I also left proud of the Seed team for building a product that actually matters to our customers. A product that is truly helping them be more profitable, more efficient, more effective, and more competitive.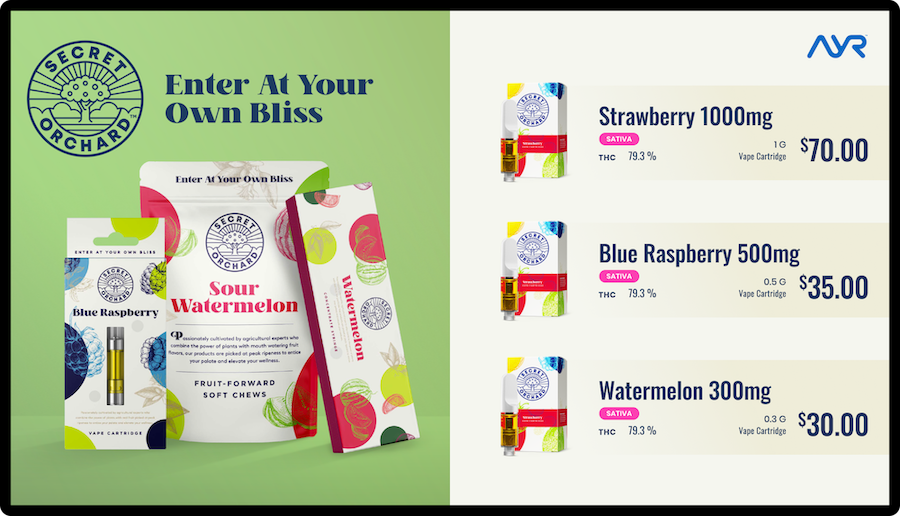 Ready to achieve your retail goals like JARS?
Schedule a demo to discuss how our digital signage can make you more competitive.