Seed Touch
Engage with dispensary shoppers.
Multiply your profits.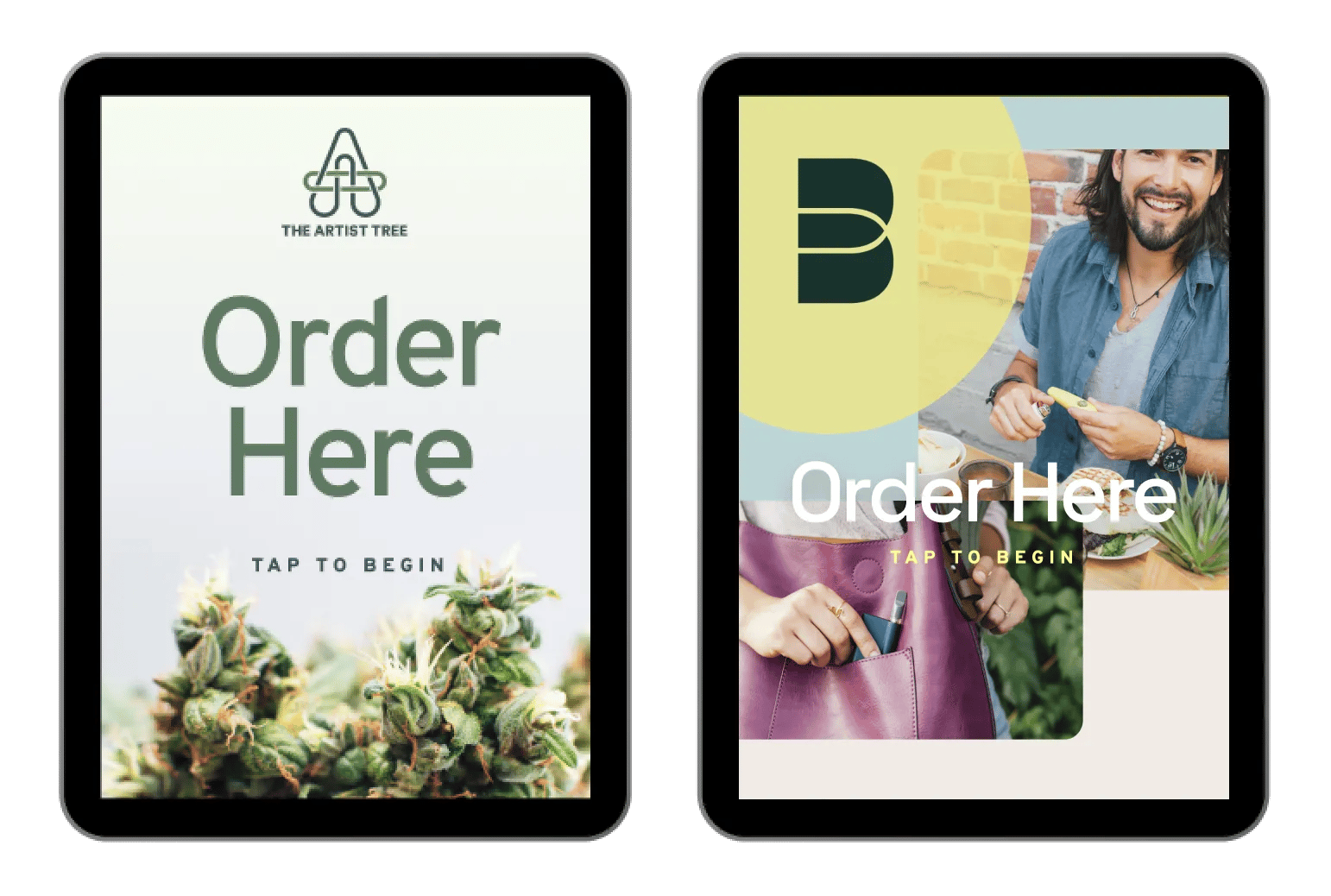 Dispensary

tablets and kiosks

for

more profit and efficiency
Seed Touch is interactive technology for cannabis retailers.
Minimize staffing costs and increase revenue by providing customers with another way to browse, learn, and shop inside your dispensary.
Allow customers to

browse and shop
Tablets let shoppers browse your menu and build a cart at their own pace. Customers love the option to self-serve, and they spend more than traditional dispensary shoppers.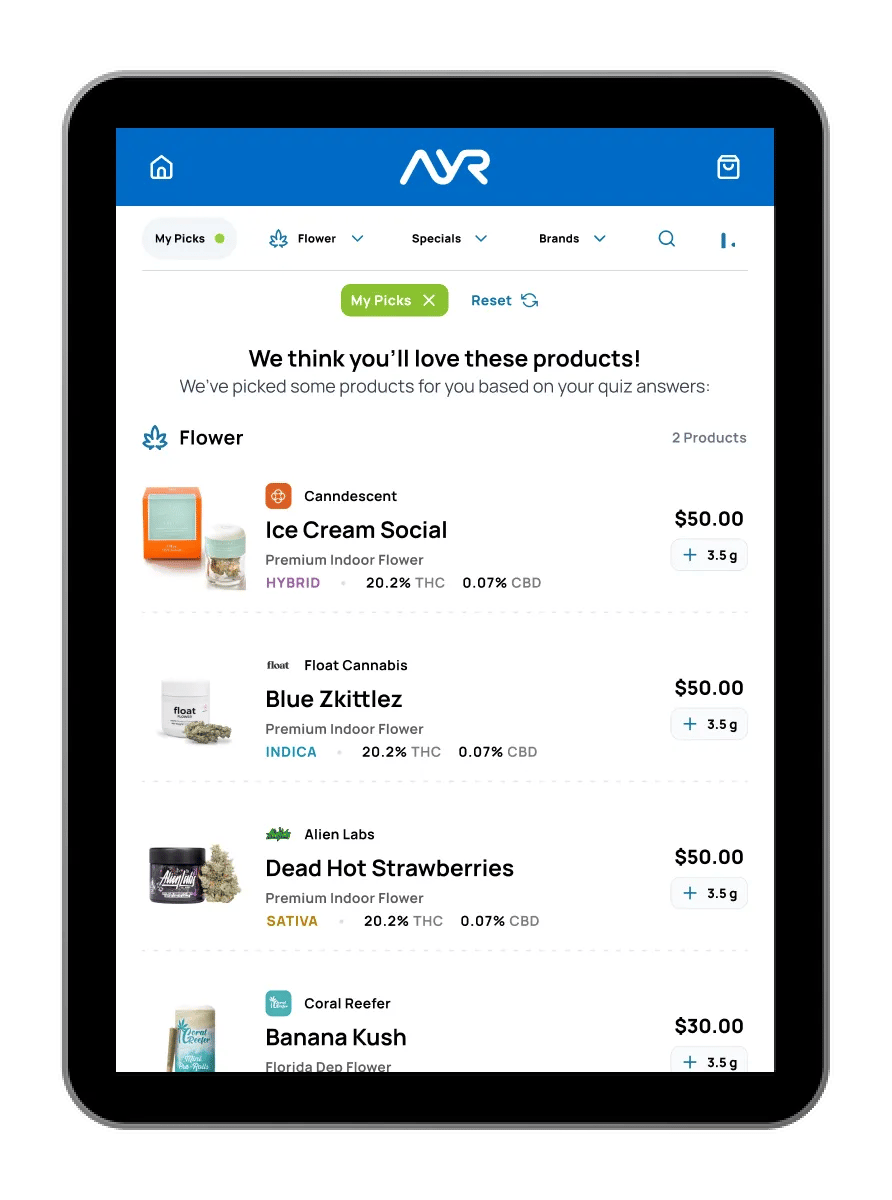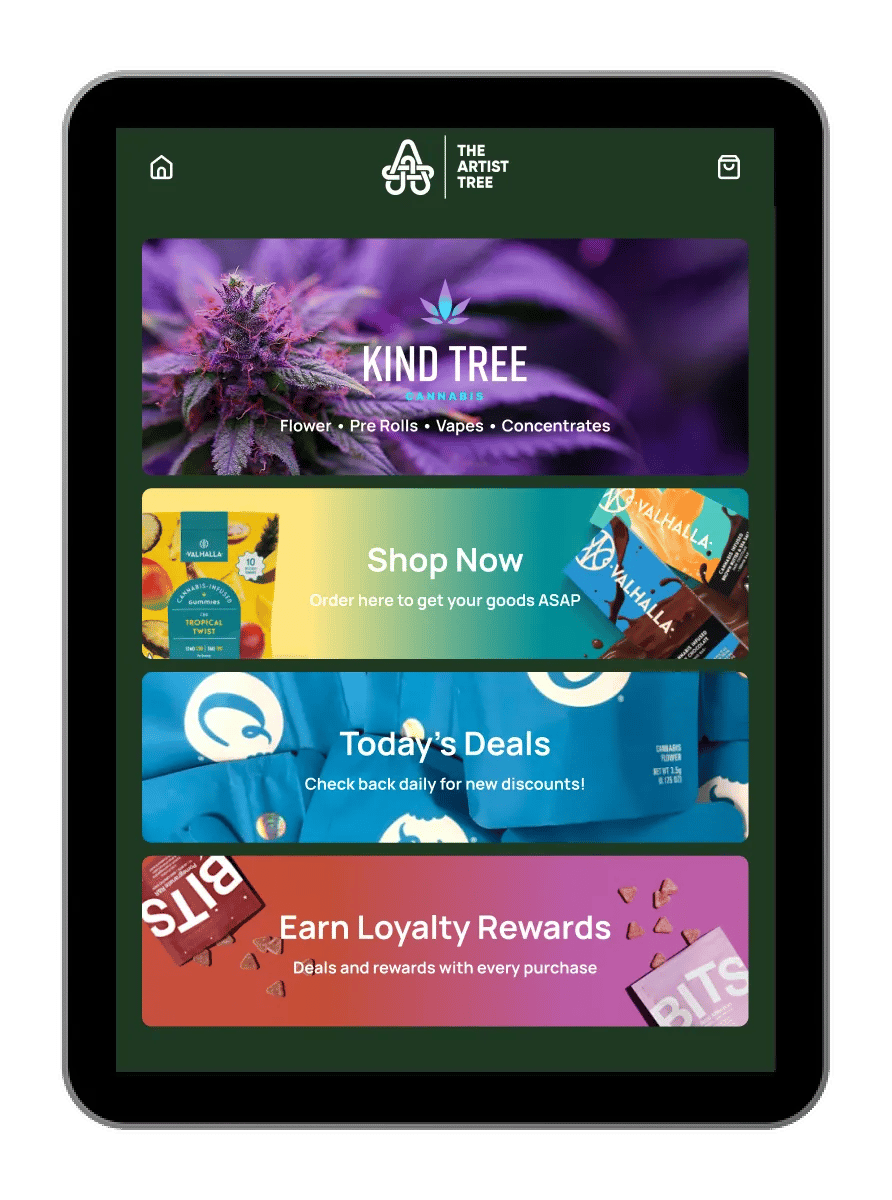 Customized for
your dispensaries
Influence buyer behavior by promoting your brands, deals, loyalty, and more. Easy customization puts you in control of your customers' in-store experience.
Self-service

to reduce labor costs
Avoid overstaffing (or understaffing) with Seed Touch self-service. Tablets let customers browse and order, freeing up staff to help the customers who need more support.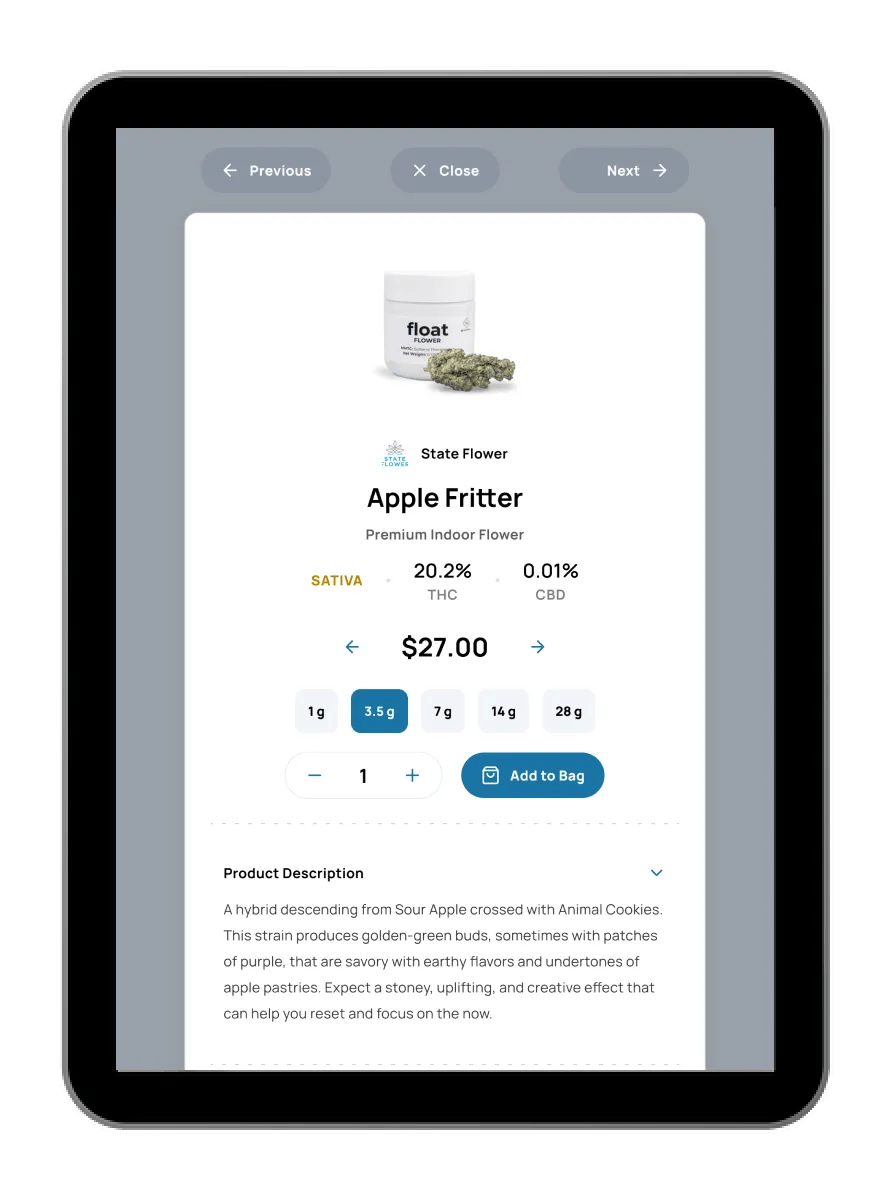 Dispensaries with self service kiosks report:
Decreased Time Per Transaction
Increased Cart Sizes and Sales of Featured Products
Customer Satisfaction of the Modern Experience
Reduction of Average Staffing Costs
Menus are always

up-to-date
We partner with all major POS companies to automatically update your inventory on Seed devices. Shoppers only see in-stock items, with correct pricing, to avoid confusion.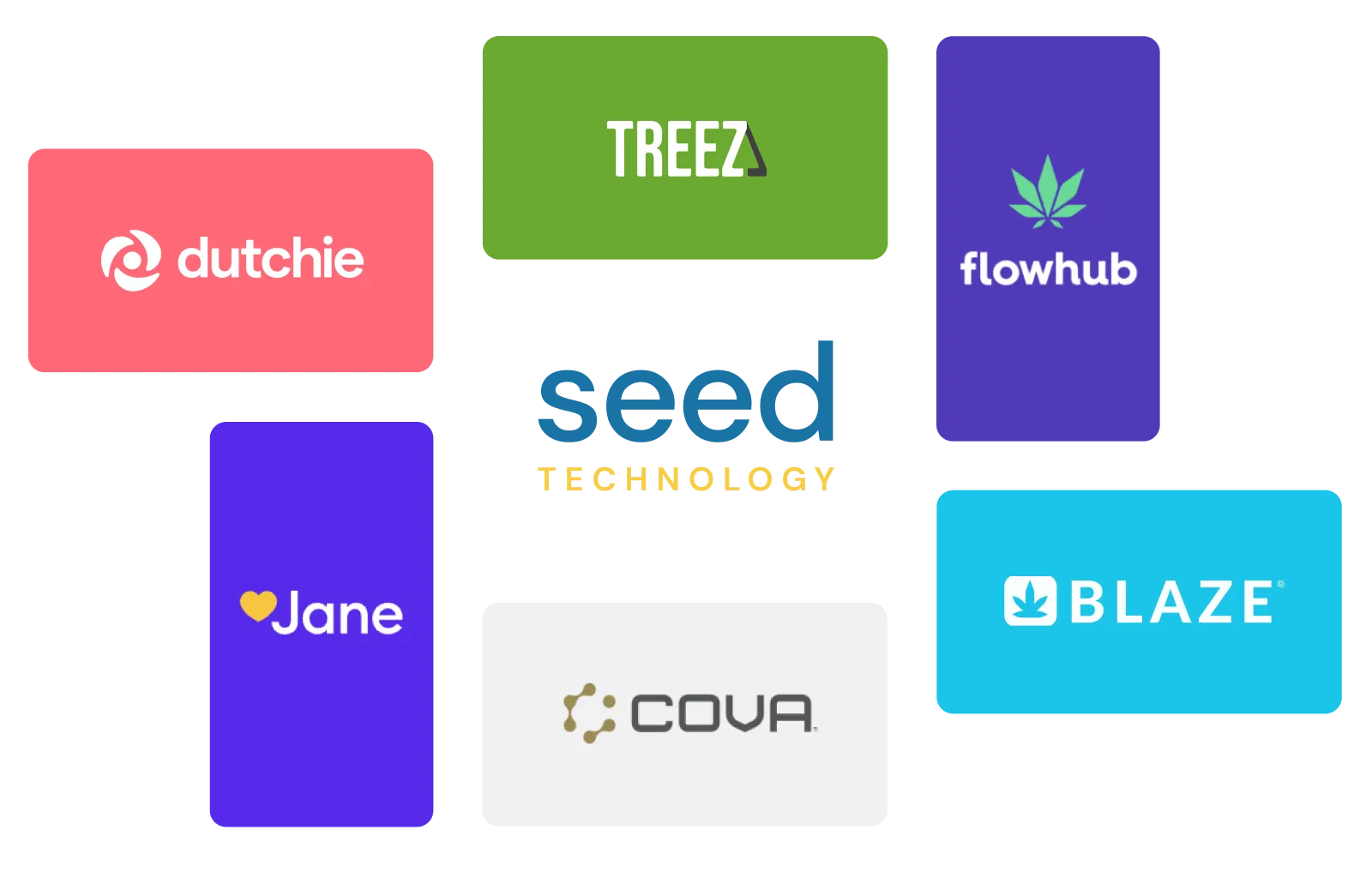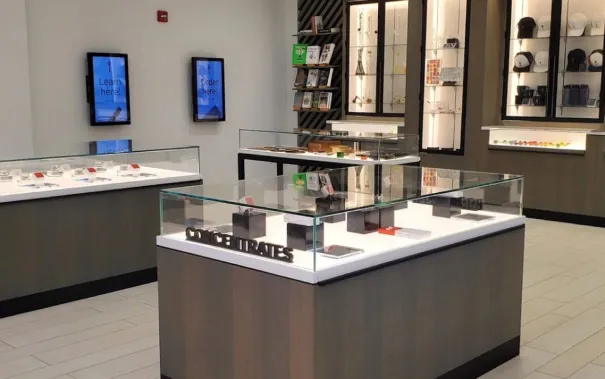 Happy Valley has reported up to 26% larger order sizes on Seed Self Service, compared to traditional sales.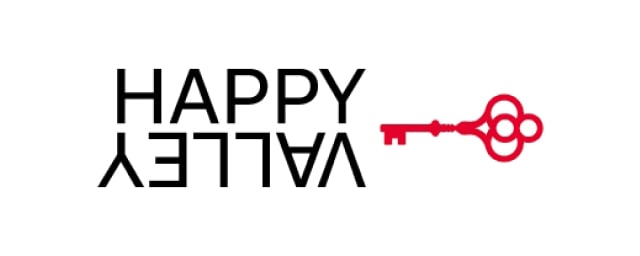 —
Frequently Asked Questions
Learn more about Seed Touch:
How are menus populated on dispensary kiosks?
Just like Seed TV Menu, your kiosks automatically populate with actual in-stock inventory due to our API integrations. We currently integrate with all major cannabis POS and ecommerce companies, and always display the correct price, size, and information.
What hardware do I need for Seed Touch self service?
You can use a variety of different touchscreen devices for Seed Touch, including tablets, iPads, and larger devices. They can be mounted on the wall, or displayed with a floor or table-top stand.
Seed is highly compatible with different hardware solutions. See the specifics on our Hardware page.
Can I show daily deals or promos on my tablets, kiosks, or touchscreens?
You sure can. We suggest using your screens in strategic ways to inform and educate your customers, such as highlighting deals.
Why would I use Seed Touch in my store?
That's a great question! Self-service is common in all areas of our lives, and dispensary shopping should be no different.
Interactive options in-store are a great way to support all types of shoppers:
1) Experienced dispensary customers have an express path - maybe they place their order from the lobby while they wait, making for a quick transaction.
2) Inexperienced customers may want to browse your product offering. The easiest way to do that in cannabis, where all your products aren't out on display, is to let them sort, filter, and browse on their own using a tablet or kiosks. You can make it true self-service, or a budtender-assisted experience.
The key is to provide options for your customers, while increasing efficiency and decreasing staff costs.
Will self service replace budtenders?
Only if you want. We have customers who use self-service is the primary ordering channel in-store, then prioritize staff on fulfillment and back-office tasks.
Other stores have self service as a convenience for shoppers, especially during busy times to keep the line moving quicker.
Your workflows are up to you, but you can decrease some staff expense without sacrificing service by enabling self service.
Get Started with Seed Touch + Self Service
Schedule a quick call to discuss your stores, your current dispensary kiosk solution, and how we can help streamline and modernize your operation.