Cannabis slotting fees explained
Learn all about cannabis slotting fees, whether you should adopt them, plus a lower-cost alternative to appeal to more brands.
---
Most dispensaries make money by selling cannabis products. But there are other ways to bring in cash.
One important stream of revenue for many dispensaries comes from monetizing relationships with cannabis brands. This type of monetization is often referred to as slotting fees.
What are cannabis slotting fees?
Slotting fees are charged to brands in exchange for premium shelf space, but may also include control over how (and where) their products are displayed, in-store activations like special promos, and co-marketing (like social media posts).
One common place you see featured brands in a dispensary is through "advertisements" on in-store signage.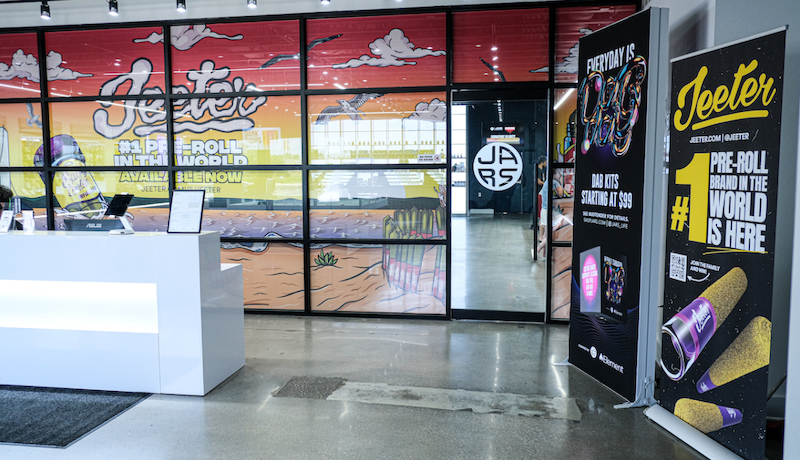 Simply put, if you see a brand prominently displayed in a dispensary or in their marketing, it's likely a pay-to-play opportunity. (The exception would be the dispensary's house brands).
Slotting fees are common in many industries, including cannabis, but are hotly debated. The benefit for brands is being able to control their presence in the market, but a major downside is cost. Many brands don't have the funds to get top-tier placement, and this practice could squeeze smaller players out of the market. These contracts can be from hundreds to tens of thousands of dollars, so we're talking significant money.
Should you charge slotting fees?
As is the answer to most questions for cannabis businesses, it depends! Here are three factors to consider:
1. Expenses and budget. Are you profitable without slotting fees? If you are, you may not need to add this additional revenue stream. But it could make you even more profitable. If you're not currently profitable, cannabis slotting fees could be a way to get in the black. You'll need to weigh the pros and cons to your budget based on your company's unique situation.
2. Customer base and preferences. It's generally safe to assume that larger brands will be the only ones able to pay high slotting fees, but are those the products your clientele want? If you're in an area – with a customer base – that demands craft products, slotting fees could cause harm to current customer loyalty. But you could do both; use slotting fees to get prime placement, but charge no fee for everyone else. This would help satisfy your operational needs and your customers' preferences. But remember that the brands paying slotting fees will have expectations on how much of their products you will sell.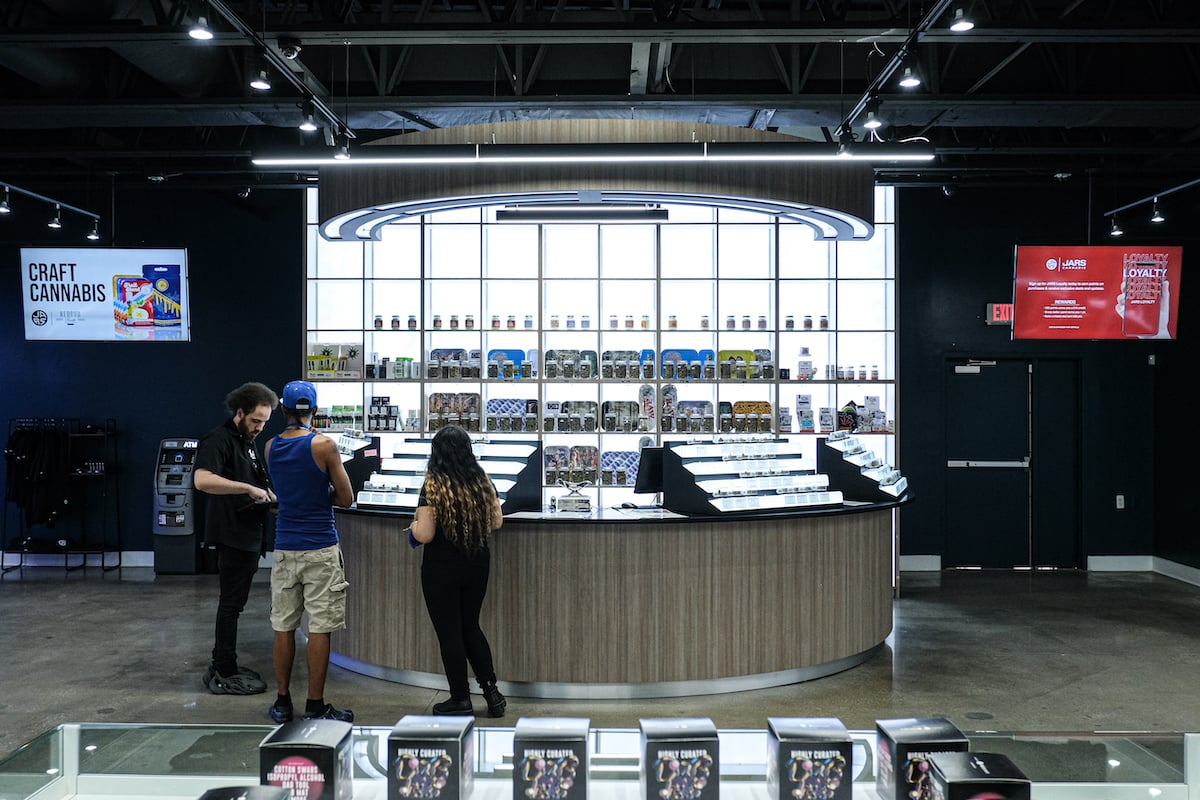 3. Staff and resources. Creating a slotting fee program and monetizing brand relationships at your dispensary will take some work. Legal for the contracts, people to manage brand relationships, activation/marketing specialists, and maybe even a new partner manager to be the point person.
And don't forget an extra thing to watch for billing and accounts receivable. Beyond this, does your front-of-house team have the bandwidth to handle in-store demonstrations or pop-ups, additional required training, etc?
Slotting fees will make you more money, but come with risk. You need to assess your stores to determine if the revenue is worth the cost.
A lower-cost option for slotting fees
If you aren't interested in going all-in on slotting fees, there's another way to monetize your brand relationships: Sell "ad space" on your digital signage.
It could look like this:
Partner with your best brands – determined by volume, values, etc.
Create a custom package that's mutually beneficial. Outline the time-frame, cost, and value to them.

For example, you could offer Kiva a space on your TV playlist, either a static ad or short video, that plays once every 15 minutes, on 3 TVs, for 1 month. It'll cost $750 and you can guarantee, based on current traffic trends, that 10,000 customers will see it.
Bonus! Create an ala carte option, where they could add on a newsletter mention, social media posts, and more!
At the end of the promotional period, share results. Confirm that the ad played as promised, and even share sales data (items pre-promo compared to during the promo is a valuable way to determine whether more people purchased because of their investment). They will want to see a return on investment (ROI).
Do this with 1-5 brands per month and quickly see the value – your digital signage will pay for itself, and then some! Plus you can deepen relationships with cannabis brands and help build their prominence in the market.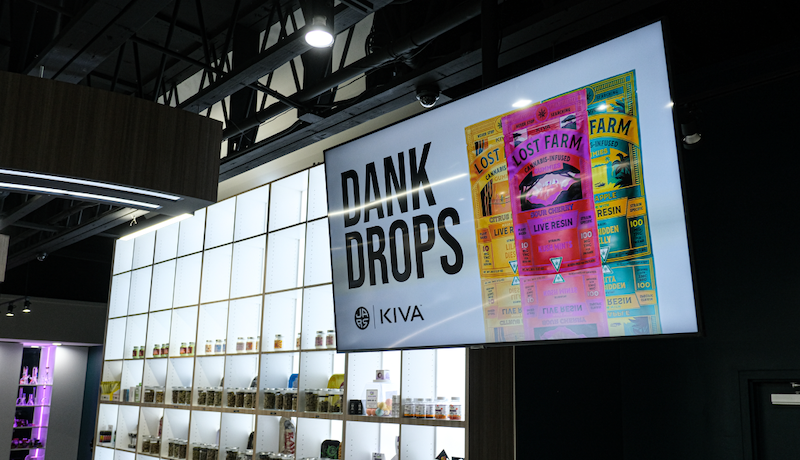 Disclaimer: The example above is illustrative only. We have no insight into the relationship between JARS and Kiva as shown in this photo.
Slotting fees are starting to become more common in cannabis dispensaries. Whether you choose to impose them or not is up to you, but know that there are pros and cons.
Don't be limited by how slotting fees are traditionally managed. One option that's lower cost to brands – but still brings immense value to dispensaries – is to sell space on your in-store digital signage.
Seed TV menus allow for much more than just menus; they are your tool to manage brand partnerships. Upload custom graphics, mp3s, or GIFs to create the perfect playlist to meet your business needs. Schedule content and track impressions, on unlimited screens, using our newly-updated back-end tool, Seed Manager.